Lollapalooza is just beginning her show career.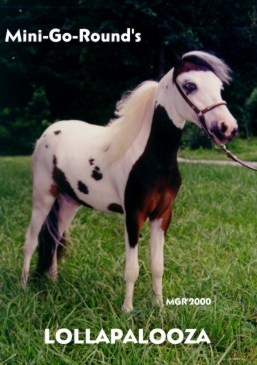 Lolli in 2000 as a yearling
Lolli was shown one time in 1999 as a 2 month old, and was shown on a limited basis in 2000.
AMHR 2000 NATIONALS
***NEWS FLASH***
NATIONAL TOP TEN (8TH)
MULTI-COLOR B MARE
Watch for Lolli in the showring in 2001 & 2002.